Earlier this year we collaborated with Glazed and Infused to create a Hot Toddy doughnut that disappeared from behind the bakery glass in hours. With KOVAL Rye Whiskey baked in with various other flavors, completed with a drizzle including KOVAL's Ginger and Chrysanthemum and Honey Liqueurs, it was hard to have just one bite. Didn't get to try the donut? Don't worry, we have a few more ideas baking in the oven.
We interviewed Georgi Cronin, Director of Sales, and Kevin Gomez, Head Chef of Glazed and Infused to learn more about what inspired the company, why Chicago, and whether bacon belongs on a doughnut or not.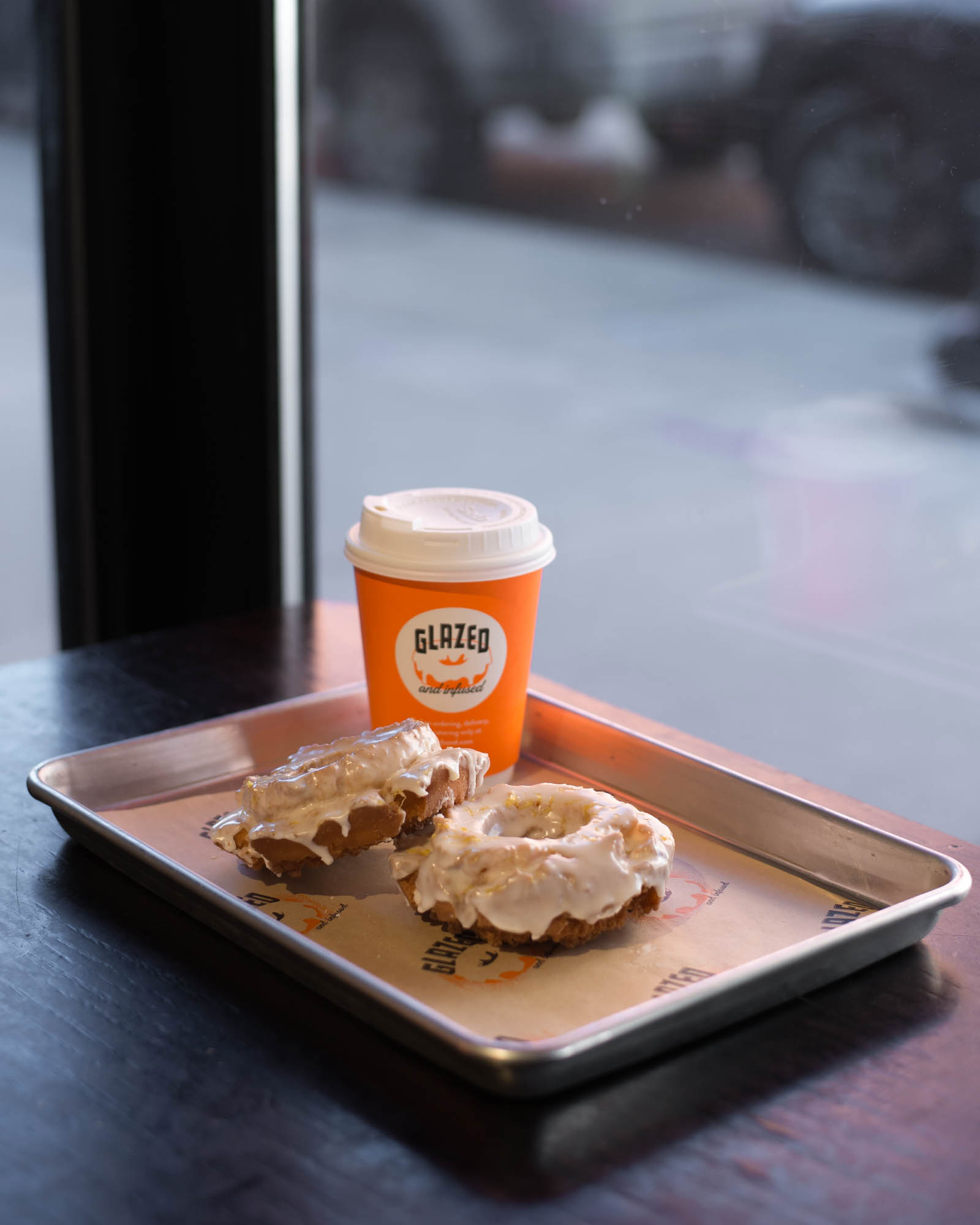 Glazed and Infused is growing everyday and in big ways! What were some of the unexpected challenges when starting a doughnut shop? How do you feel you stand out from other shops?
Georgi: I imagine as an acclaimed Chef and Restaurateur, Scott Harris' biggest challenge was getting his investors to take him seriously..., haha. These days, with all the competition that's out there, our biggest challenge is staying humble and focusing on what we do best.
I've said it before and I'll say it again. These doughnuts sell themselves, but what sets us apart is the effort and thoughtfulness that goes into every recipe. This goes double for our partnerships with local business, both established and up-and-comers!
Oh! And we have some pretty bad-ass catering options!

You and your team have truly mastered the art of making an amazing doughnut. Can you tell us about the difficulties you face when trying to make a new flavor?
Kevin: The most difficult part is coming up with something that we haven't done before. We change the seasonal menu every few months. On top of that, we are always coming up with something special for holidays and collaborations. Last I counted, we've created over 200 different recipes.
Second most difficult...combatting the sugar. I spend the most time trying to figure out how to make the glazes and fillings taste like actual ingredients instead of just over-bearing sweetness.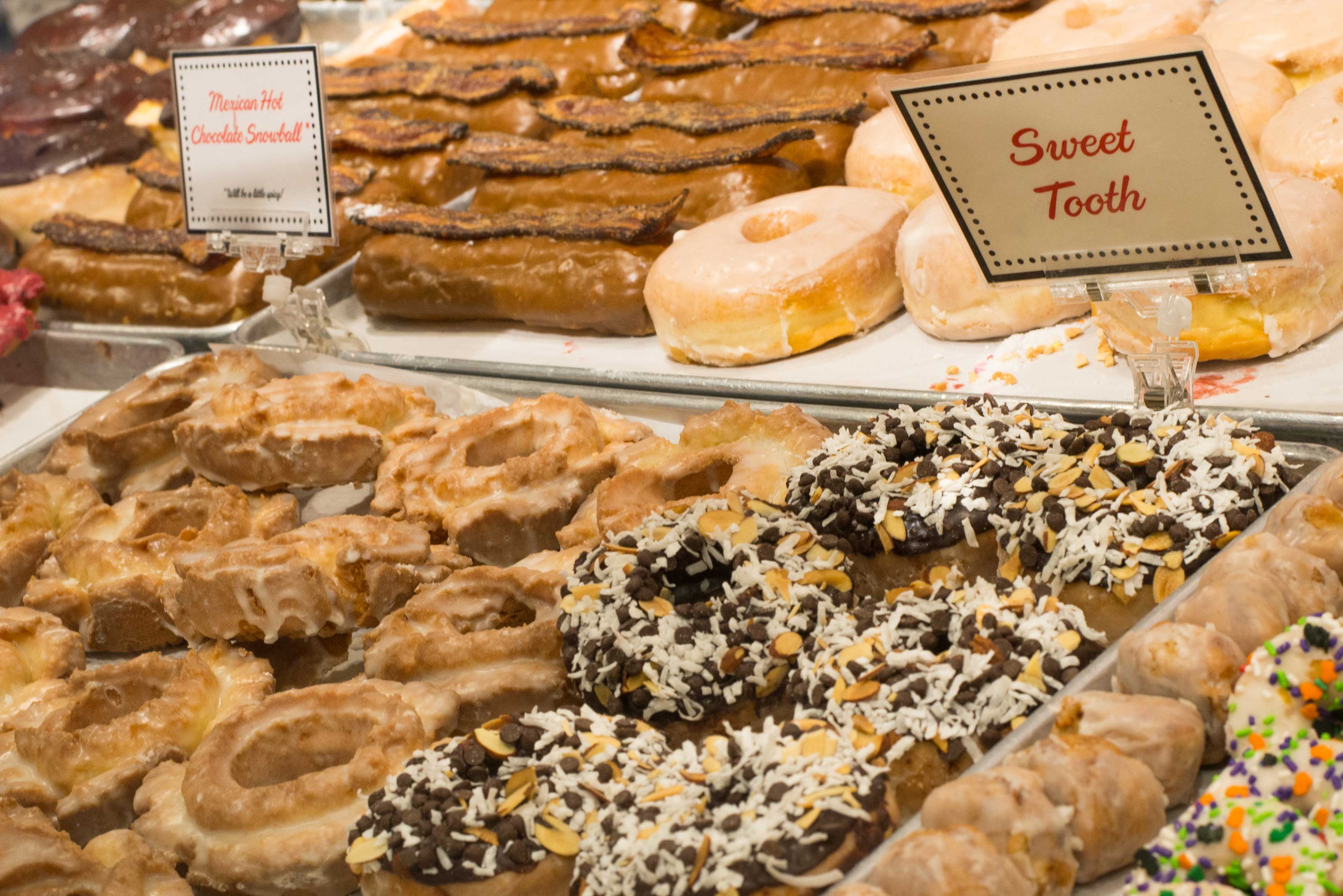 We're finding new ways to love Chicago everyday and we like to hear why other people love our city. Why did you choose to set up shop in Chicago? What does being a part of Chicago mean to you?
Georgi: Our owner, Scott Harris, was born in Frankfort, IL and has opened countless restaurants in Chicago and the surrounding suburbs. I've grown up visiting family in Chicago for as long as I can remember. I moved here about 2.5 years ago, and my favorite thing about this city is the food. I'd never seen passion like this before joining the Glazed team and it's infectious, let me tell you!
Where do you see Glazed and Infused going in 2017? Are there any upcoming dates we should be marking in our calendars?
Georgi: Everywhere! The goal is to get more involved, start forming these meaningful partnerships, and perhaps even open a couple new shops. And of course, there's National Doughnut Day on June 2nd!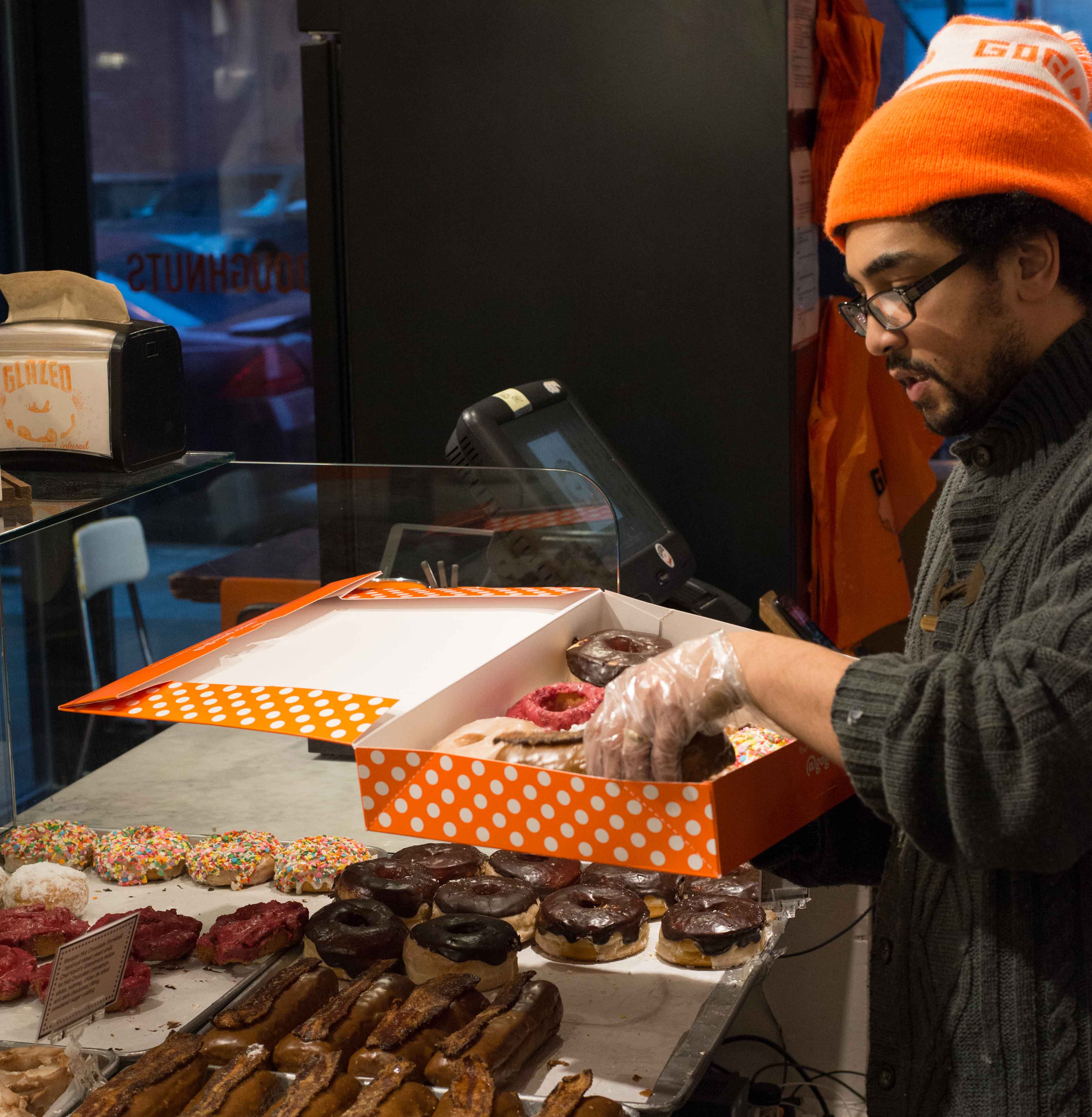 And now for a lightning round with Kevin:
If you could choose one doughnut (real or fake) to be the official doughnut of Chicago, which doughnut would you choose or what doughnut would you create?
"The Pilsen" - the heart of Chicago. I grew up in Pilsen and I feel that the Latin community makes up the backbone of Chicago. I made that doughnut for my brother (who is obsessed with anything mango) last summer. It's a Mango-Pineapple Glaze with lime zest and Tajin chili seasoning sprinkled on top. I was inspired by a traditional Mexican drink called Mangonada. If you haven't tried it, find somewhere that has it. The Pilsen surprised a lot of people; I don't think I heard one negative review the whole time we had it in stores.
Glazed or powdered?
Damn...I love powdered though. But definitely glazed. Wait. Powdered. No, glazed. Yeah... glazed.
Bacon on your doughnut - yes or no?
Always say yes to bacon.
Coffee black or with cream?
Black, for dipping doughnuts.
Filling or no filling?
No [filling].
Frosting: Chocolate or Vanilla?
Both, which is the way we do the Chocolate Dipped around here.
Cake or Yeast?
Yeast, I like 'em fluffy.