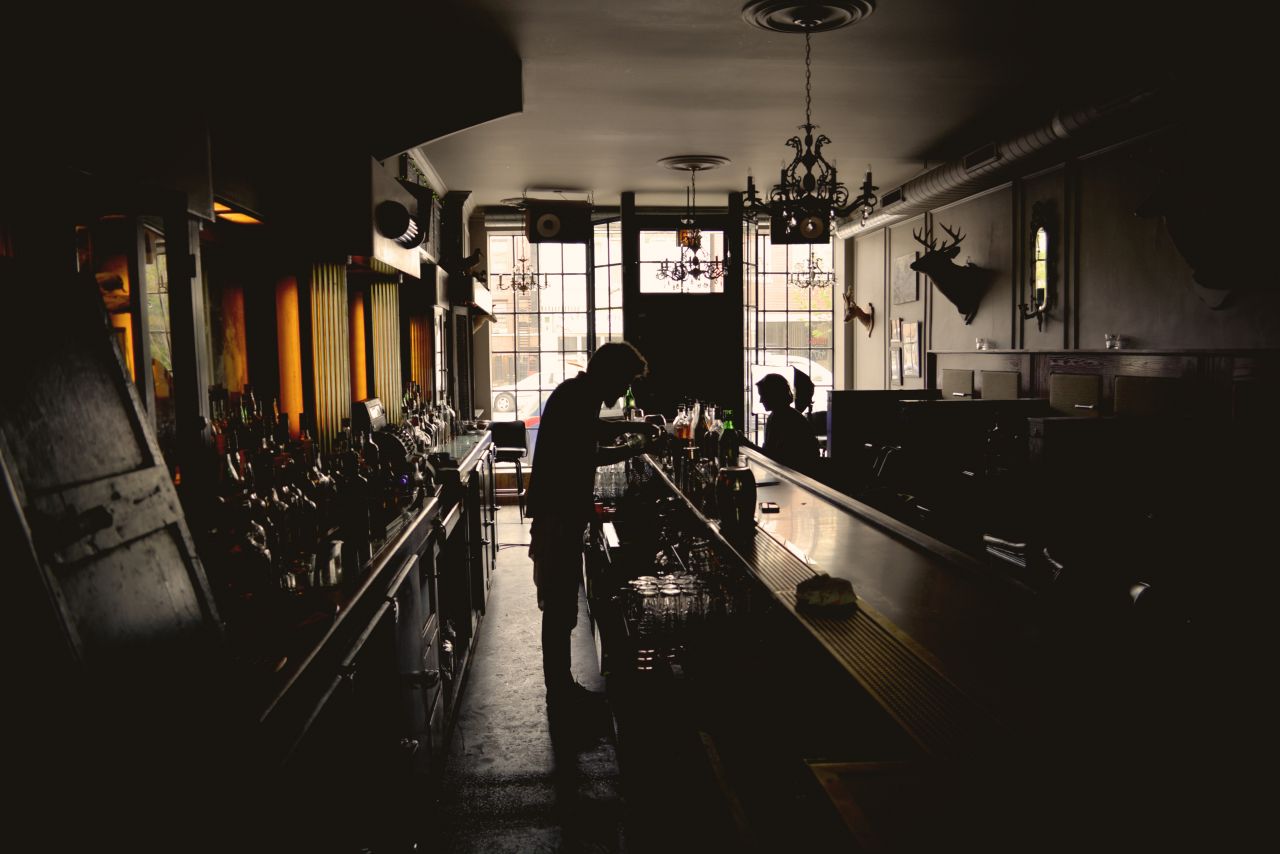 From Western Avenue just between the Humbolt Park and Ukrainian Village neighborhoods, the Sportsman's Club doesn't look like much more than a classic Chicago tavern—which is just what Managing Partners Jeff Donahue and Wade McElroy were going for when they re-opened the bar in late 2013.
"That was important to us to keep—the feel for the neighborhood, " said Donahue, stirring a drink in a vintage-inspired mixing glass. "This bar has been here for over 60 years. I wanted anyone who had been here to still feel like the spirit of it is preserved."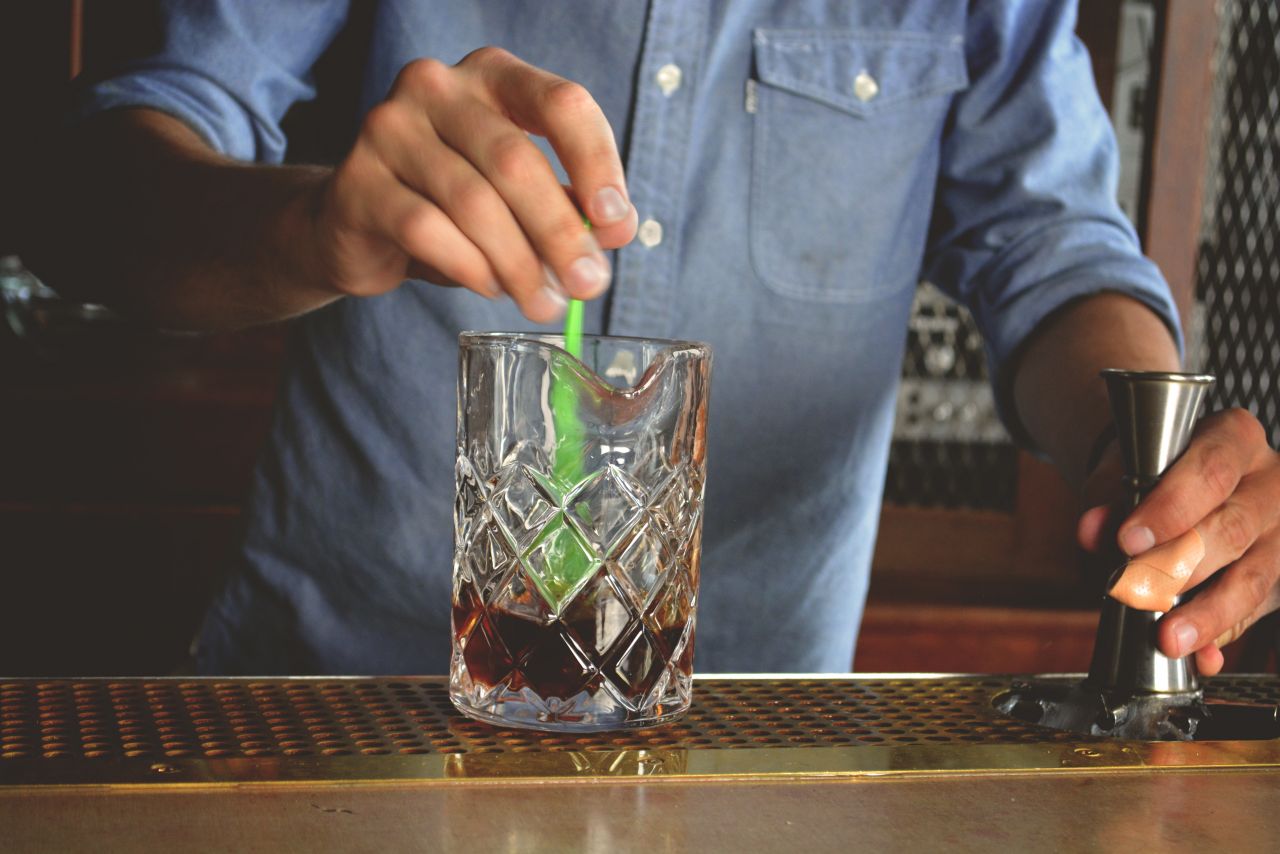 Whether or not you knew the Sportsman's as it was in the 60s or if you're visiting the rehabbed bar for the first time, you still feel a sense of nostalgia when you walk in. The original bar (as well as the door and some cabinetry) remains, and the walls are lined with vintage mirrors, taxidermies, and old-fashioned booths with checker sets on the tables. And when you first take a seat at the bar, you almost expect to see Don Draper drinking an Old Fashioned a few barstools away.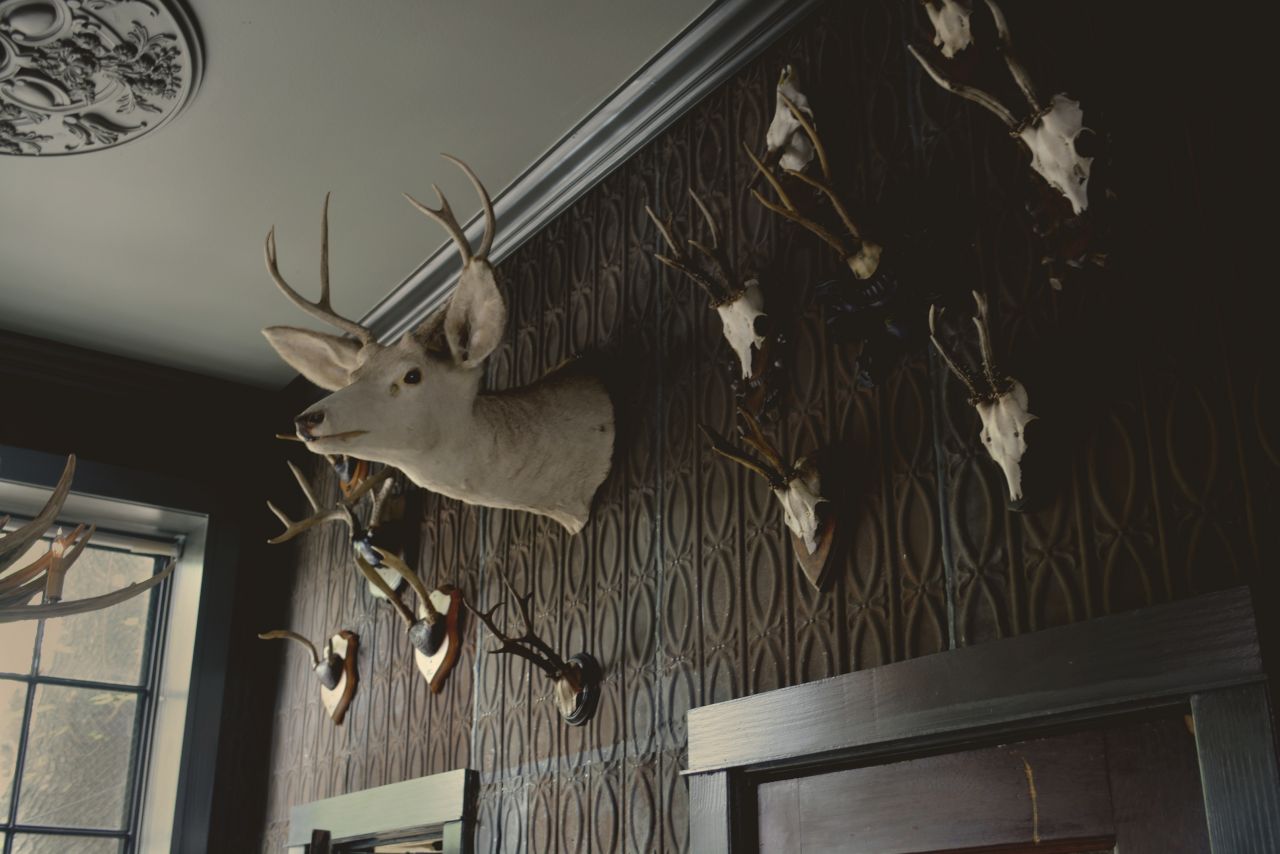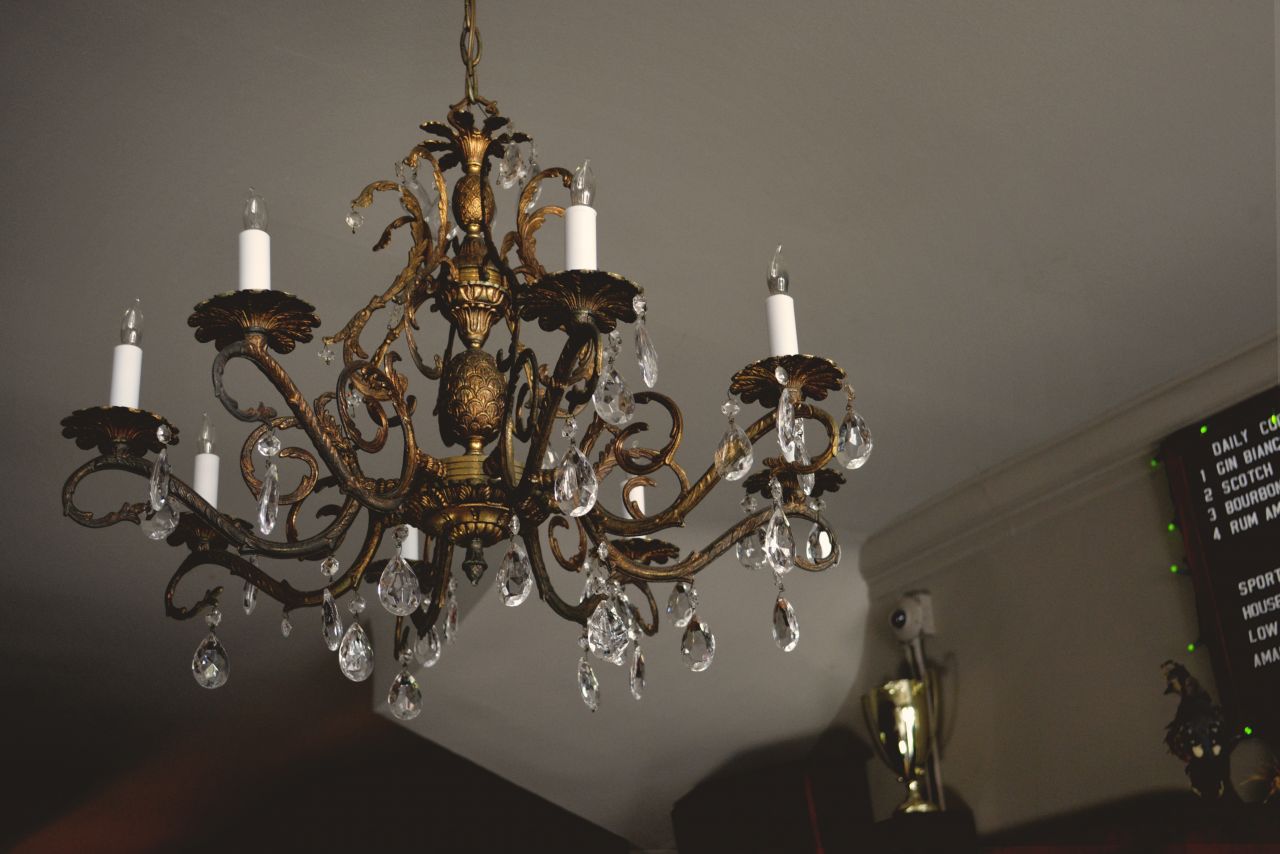 The first venue to open in Heisler Hospitality's (Matt Eisler and Kevin Heisner) tavern series, Sportsman's preserves the original character and integrity it had as a local haven for Polish immigrants while reviving itself as a community cornerstone to serve every type of customer.

"We wanted to open a neighborhood bar where you can still get a tall boy and a shot, or you can get a cocktail made by someone who wants to get a bit creative."
In terms of their cocktail menu, Jeff and Wade tend to be a be a bit more classic cocktail oriented, generally working off of stuff they have on the back bar. "Occasionally we'll mix in some seasonal syrups and we do have an herb garden planted outside. Jacyara De Oliveira, our Head Bartender, likes to pull from there in the summertime."
The cocktail menu, listed on a black sign with interchangeable white letters, changes every day to boast four variations on classic drinks.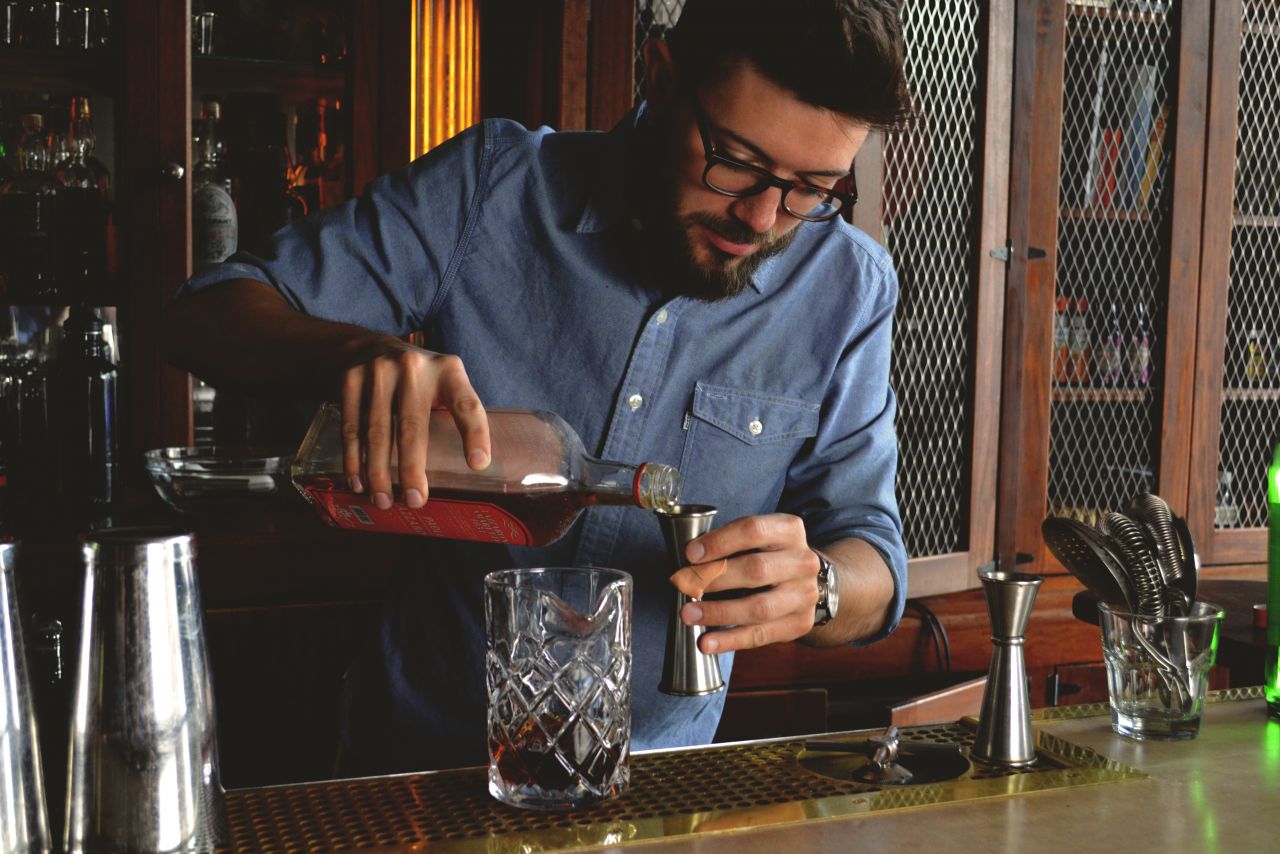 "I feel more comfortable working in the framework of classics," said Donahue. "Taking a paradigm that kind of works and playing with that equation a little bit by substituting one or the other by adding a little something unexpected on one end and sort of balancing it out on the other."
After tasting a line of KOVAL whiskeys, Donahue decided to work with the KOVAL Rye and Millet for variations of a Brooklyn and Old Fashioned cocktail. When asked about creating a name for the cocktail, Donahue laughed, "I hate naming cocktails. If I was a chef, and I'm going to do my version of a meatloaf, I don't need to name it after my favorite quote in a movie. It's a meatloaf."
KOVAL Brooklyn 
"When I was tasting the Rye I got a nuttiness out of it, so I substituted a different sweetener using Lazerman Amaretto and orange bitters."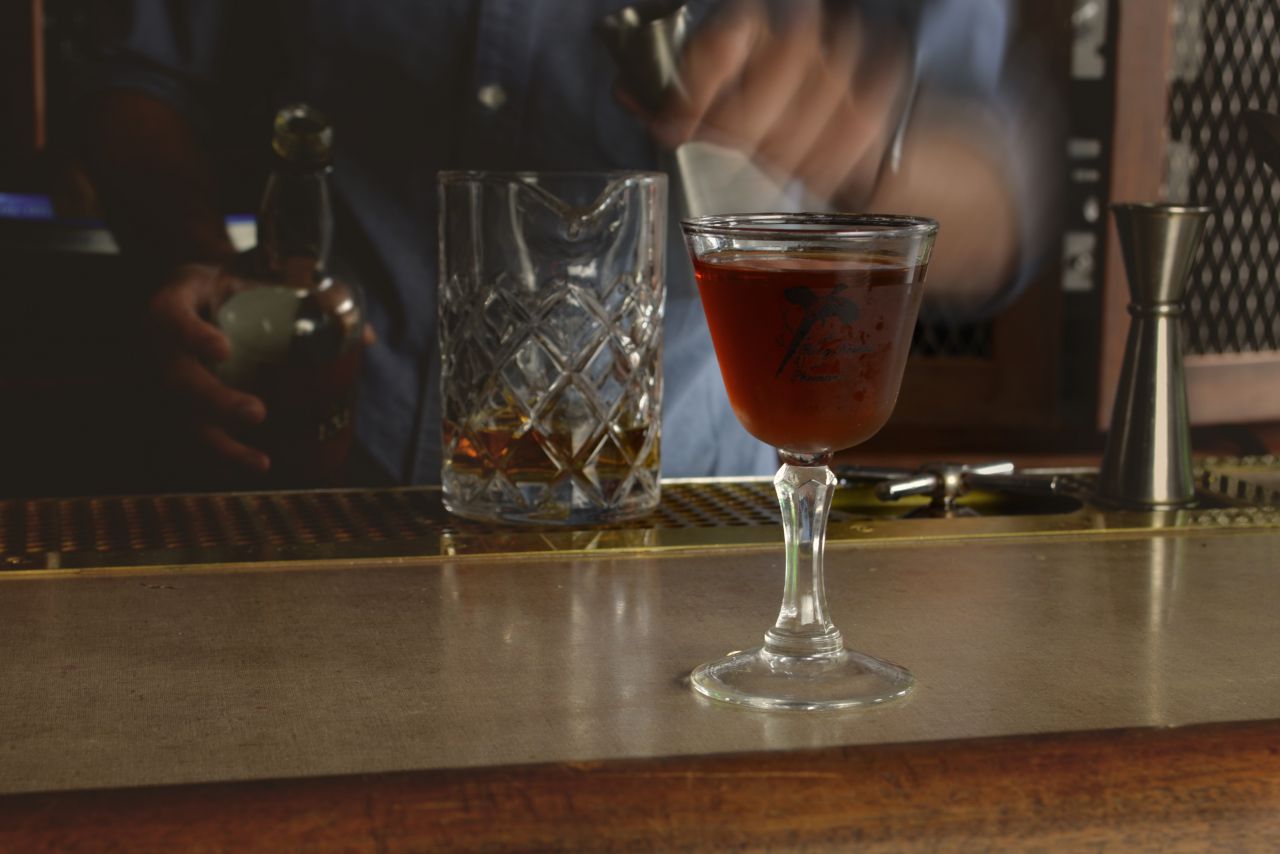 2 ½ oz. KOVAL Rye Whiskey
¾ oz. Carpano Dry Vermouth
½ oz. Ramazzotti
A little more than 1/8 oz Lezerman Amaretto
2 dashes orange bitters, 1 dash Angostura bitters
KOVAL Banana Old Fashioned
"I was really intrigued by the Millet, it's really interesting. I got some banana notes in it, so I thought of a banana old fashioned."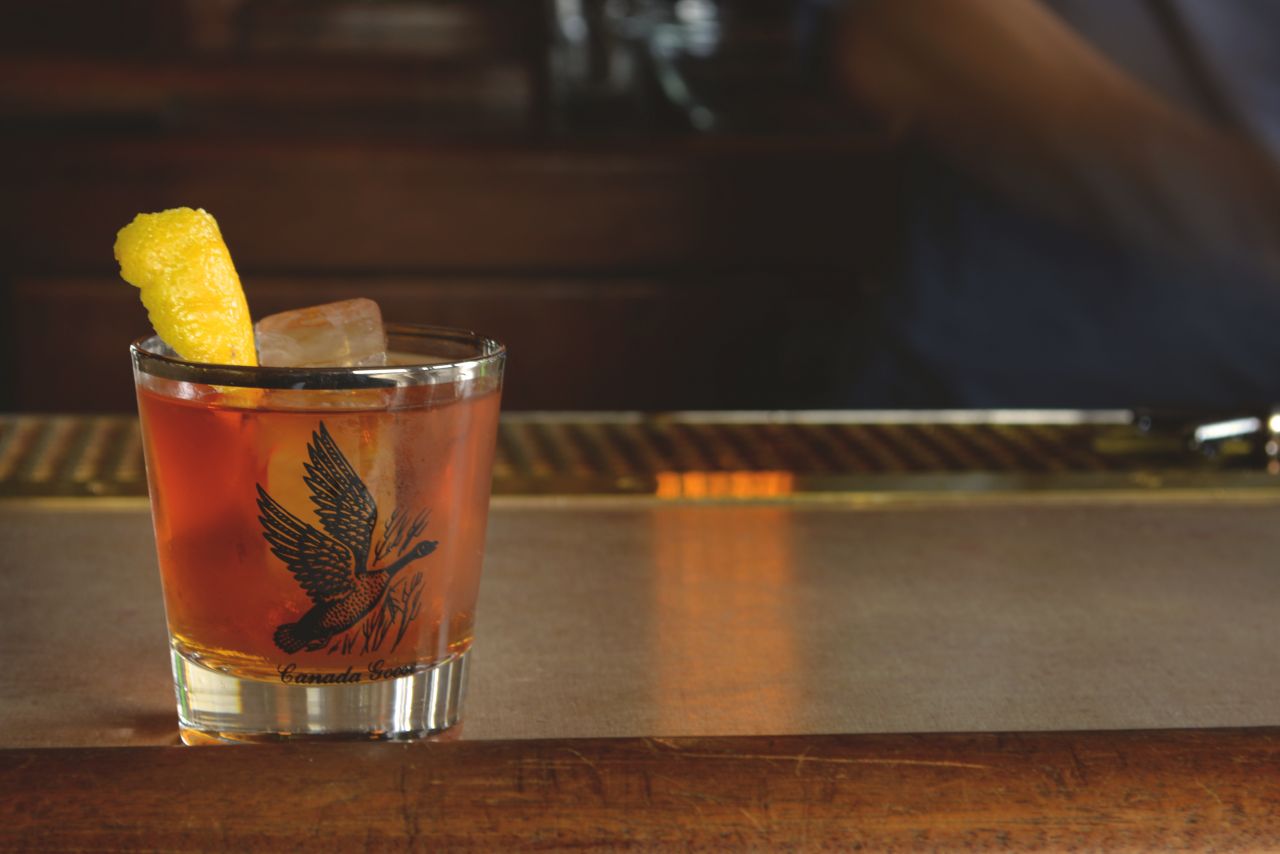 2 ½ KOVAL Millet
¼ oz Banana Liqueur
½ oz Lemon Hart 151 Rum
Angostura Bitters