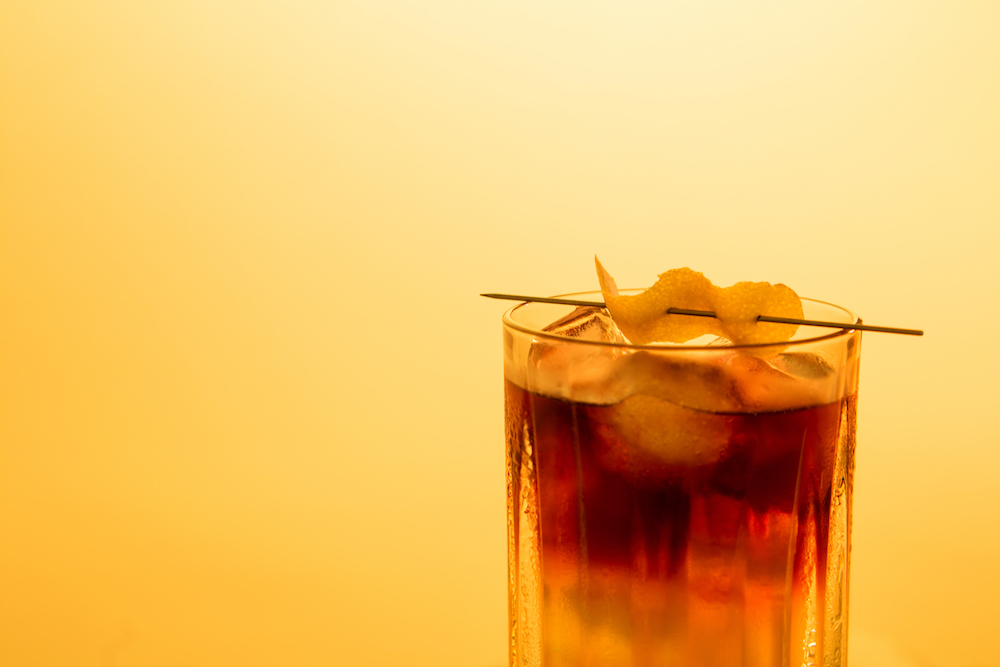 At KOVAL, we're big fans of cocktail lore. A rich history dresses up any cocktail and a whiskey sour is no different. It's a simple cocktail but not all strokes of genius require complexity. Legend says that the whiskey sour has its roots in piracy. Some say an alcoholic fix for scurvy. Eventually the concept hopped from ship to shore and in 1862, a half a century later, author Jerry Thomas documented the recipe in The Bartender's Guide.
For National Whiskey Sour Day we're taking things to New York with a New York Sour, a whiskey sour with an aesthetically pleasing touch.
What you'll need:
2oz KOVAL Bourbon
1oz Freshly squeezed lemon juice
1oz simple syrup
½ oz Red wine (You'll want to use a fruity red wine like Shiraz or Malbec)
Preparation:
Combine the whiskey, lemon juice, and simple syrup  in a cocktail shaker. Fill shaker with ice and shake for 30 seconds or until the outside of the shaker is frosty. Strain into glass with ice. Next, pour wine over the back of a spoon to allow the wine to sit on top of the drink for a beautiful gradient effect. To make the drink picture perfect, add a lemon peel for garnish.