Tucked away underneath the foliage of the famous Garfield Park Conservatory, artist Keara McGraw finds inspiration and centers herself. It's hard to find a quiet space in Chicago, a city that rarely slams down on the brakes. Hidden pockets take little time to evolve into everyone's favorite gathering place and to tune out all the noise can be hard, even when the noise is sometimes a source of comfort (We choose to live in a big city for a reason, right?). In a space as serene as the Conservatory, it's no wonder Keara visits often. This week we took the trip with Keara and sat down with her to ask a little more about her work, her inspiration, and why she loves Chicago.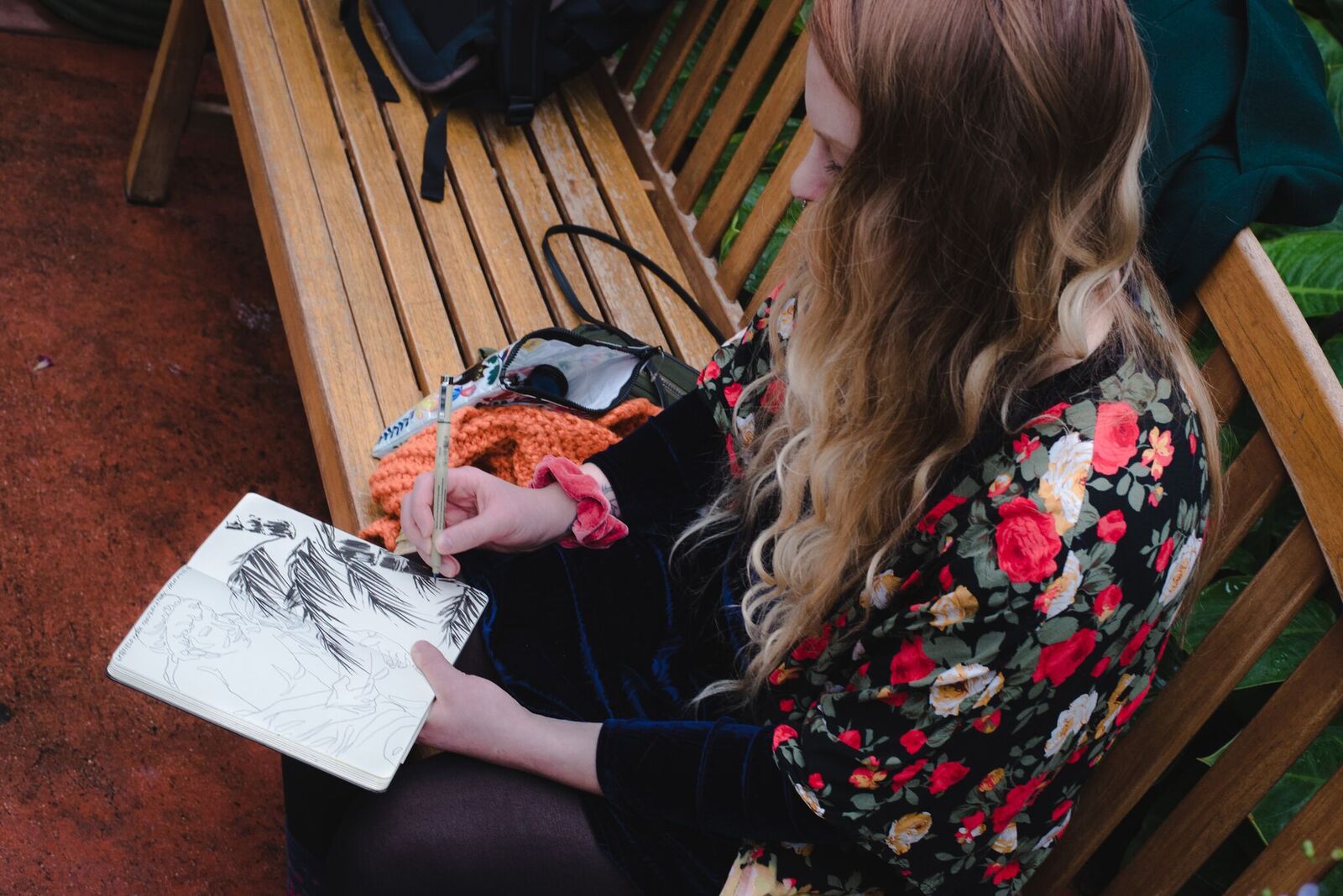 Where are you from? Where did you grow up and how did you end up calling Chicago home?
I'm from a medley of the southwest suburbs of Chicago due to moving around a bit during childhood––I grew up in Brookfield, LaGrange, and eventually Lemont. Once I began college, I moved to the city and have been here ever since, for about 6 years now. I love living where I do, and for the moment it feels like home. There's this huge, warm, vibrant creative community here that I'm so grateful to be surrounded by. Absolute magic from so many people.
Can you describe the time when you first realized that creating was something you absolutely had to do?
Hmm, I'm not entirely sure the exact moment but I definitely was not someone who grew up with the mentality of "I want to be a professional illustrator." I had super supportive parents that I even resisted when they suggested pursuing art in school. My dad was a creative that was always in and out of a job and I think I was telling myself that I would never go through that, I would do anything to avoid that kind of instability. There was a clear "I told you so" moment when I finally settled into the illustration program at Columbia two years into my college career. It was one of the best decisions I've ever made though, drawing is such a part of who I am. Like, it's weird to imagine the "me" that didn't want this. Art-making is a huge part of my daily life, my mental health routine, even.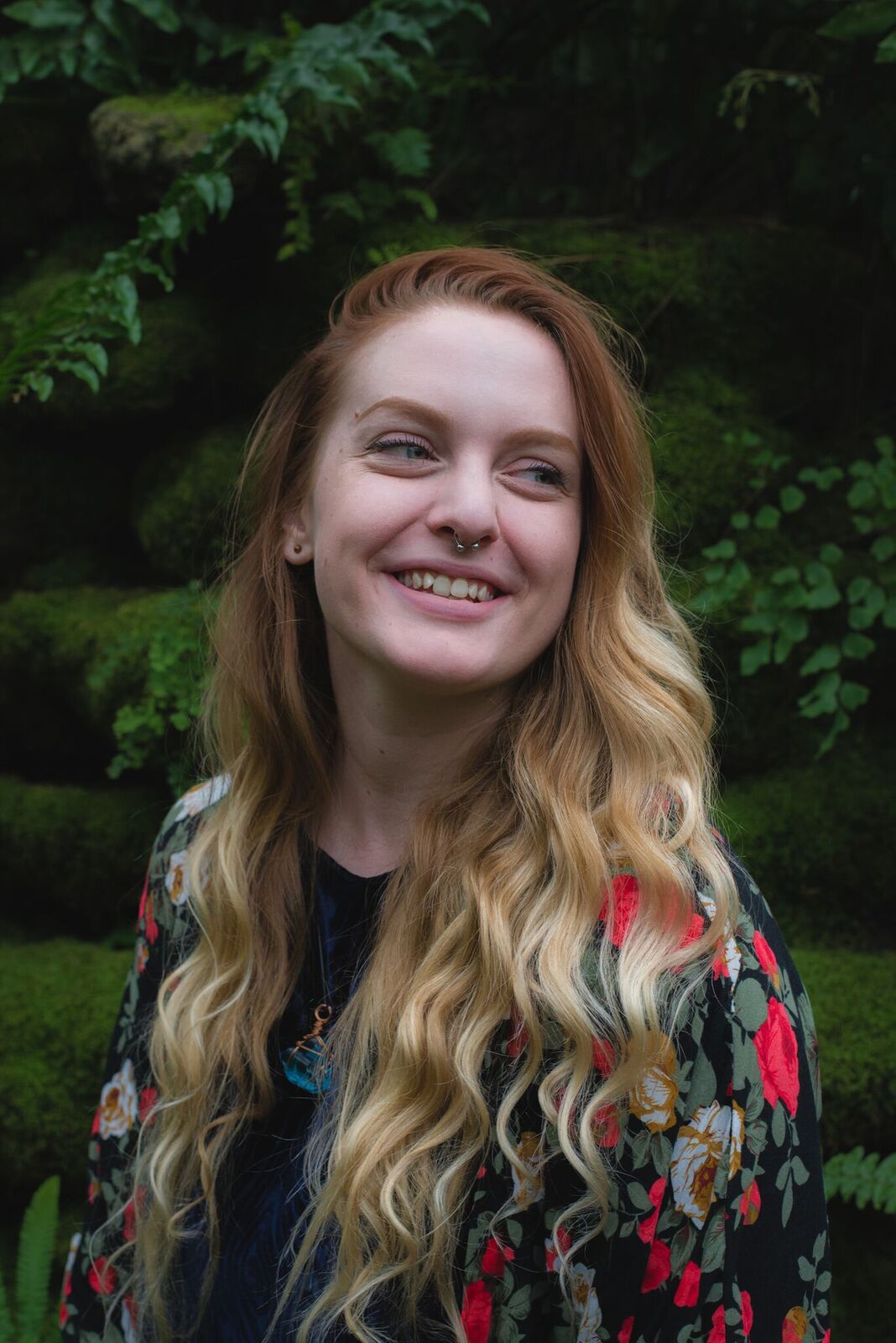 What are you trying to communicate with your art?
When I make a visual, I think I have a goal in mind that manifests itself as a feeling induced by the formal elements of a piece. I used to be really hung up on making a piece as representational and "accurate" as possible, or like, pushing the concept way too far. As I approach my work now though, I'm more interested in the way I'm using color and composition to explore a theme or meaning. I want to constantly be working on becoming a more thoughtful and intelligent artist and human... I'm trying to listen to more podcasts and less Dixie Chicks while I work. I'm sure there's a happy medium?
Which creative medium would you love to pursue but haven't yet?
Ugh, I feel like this changes daily!! Right now I'm kinda obsessed with textile anything; from embroidery to weaving to knitting. They've become such forms of catharsis. Actually, my goal is to make a rug. My apartment is made up of visual artists, yet we haven't quite gotten to furnishing our place. It's "minimal," haha. Anyways, we could really use a rug. The other day at the laundromat, I met a woman who explained how to crochet a rug. She's my inspiration.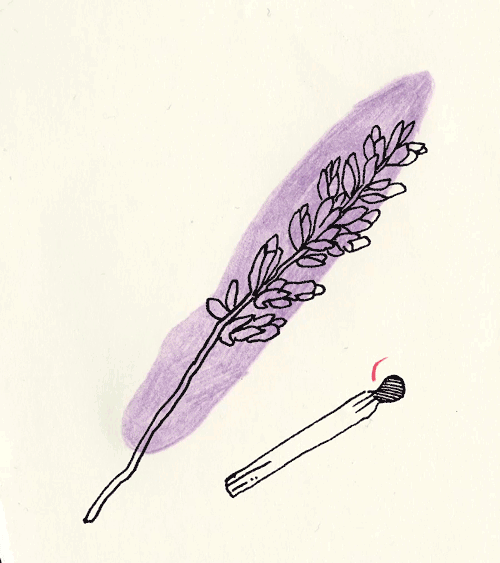 Photo Credit: Keara McGraw for KOVAL
What memorable responses have you had to your work?
Ha, well there's always the this-includes-phallic-imagery-that-was-completely-unintended piece which lead to a pretty speedy project revision on my end. I don't know, any reaction at all is super humbling. I think I'm most excited to hear that someone found my work on their own somehow; via the internet, work I have printed, however. When I get a new project that is client-initiated, that's so neat.  
How does Chicago inspire you?
I absorb a lot of what I see in this city, of my own experiences and those of others. There's such intense beauty, such incredible light. There's also pain, fear, systemic oppression. The simultaneous existence of both is unnerving. Chicago makes me think about its contrasts.
What superpower would you have and why?
Oh man. I would love to be able to communicate with animals, I guess! So curious as to what all of the pigeons are up to.
As part of KOVAL's new series "KOVAL Loves Chicago", we're speaking with Chicago artists, entrepreneurs, game-changers, and mood-makers. We're diving into every pocket of the city to find why we, and so many other people, love Chicago.