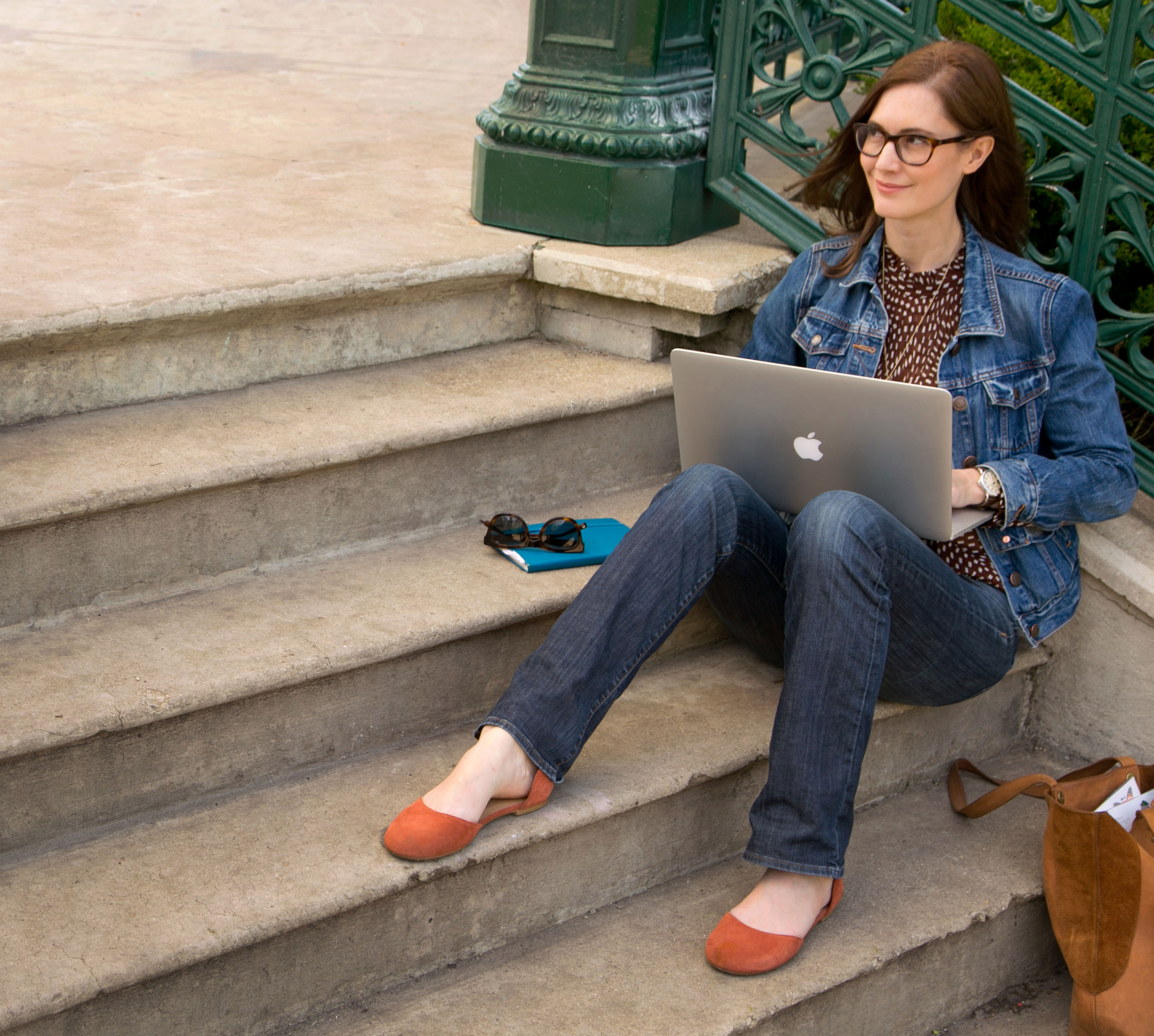 KOVAL co-founder and President, Dr. Sonat Birnecker Hart, watches her children play in a gazebo while she works.
I co-founded KOVAL Distillery with my husband in 2008. Leaving my career as a professor to start Chicago's first distillery since the mid-1800s was liberating. It afforded me the freedom to run my business, while being a full time mom and homeschooler. Now that my boys are 9 and 6, I have managed this dichotomy for as long as I have had my business. Has it been difficult? Yes.  Difficult, however, does not mean that it isn't also wonderful. 
I had never thought about the difference between a working-woman vs. a working mother before having children of my own. Growing up, I had been led to believe that women could achieve anything; however children would probably have to wait or be a hindrance.  When I had children of my own while starting a business, I followed the debate as to whether women can have it all. I could not help but think I am lucky if I have time for a shower.  Nevertheless, I have what is most important for me: I am doing things the way I want, and in a manner that expands what many women think is even possible; regardless of whether they would want to work full time and home school their children.
After all, my husband and I left our careers so that we could focus on what truly mattered to us: working together, having our family close by, living in the city we loved, and doing something of which we could be proud. It was worth giving up our careers and moving across the country for the chance to achieve this. If our goal was to focus on what mattered to us most, what was really keeping me from applying this to how I wanted to raise my children? Who was keeping me from trying to integrate motherhood into my work life? After all, it was my business. 
So with the support of my parents and my husband, I have organized my day entirely around my boys, despite running the sales, distribution, and marketing for an international liquor company. Having children has never been detrimental to the success of my business; and I am actually more productive and focused then ever before. It is really a matter of determination, a strong support system, and down to the minute time management. 
Being with my children while working has created an opportunity for thinking about motherhood and entrepreneurship in a new way. When they were young, I conducted a state-wide sales meeting for a distributor with my youngest happily attached to my body.  I was also part of a panel discussion to a crowd of hundreds about the meaning of craft, while my son nursed in his sling. There have also been countless conference calls with my boys audible in the background. These calls often turned what could have been a dry business discussion into one that went beyond work, with many of those on the line sharing stories about their children. This is not a traditional way of conducting business, but I did not want my business life to override my desire to be involved in my boys' education and day-to-day life. 
As my boys got older, I had to figure out just how I could find ways for them to play and engage in activities in a manner that would also allow me to work. This would not have been as easy a generation ago. I found places where I could work and they could play and learn. I started to think that a quiet feminist revolution was taking place at Little Beans Café, where I joined a cadre of working mothers enjoying high speed internet and coffee, while our children played happily. I could organize snack breaks, break up fights over train set hogging, and accompany them to the bathroom, all while increasing our distribution across the country and gaining Duty Free placements for my whiskey at Chicago's O'Hare Airport.   
I do spend time at the distillery, either with my boys or alone while they are taking a class. When they join me at the distillery, we try to encourage them to do homework in their "office." This works sometimes. Other times, they want to engage in office banter, use the copy machine to give everyone the latest edition of their comics, and tend to make a good bit of "unnecessary noise." However, they understand our business and are always asking us questions: "What was your meeting about?" It feels very much like the family business we envisioned when we took what was supposed to be a down payment on a house, bought a still instead, and moved in with my parents to get our business going.
I have always wanted my boys to have an education that values languages, music, and art, but in being with us, they are getting a real sense of business too. During a recent trip to Starbucks, my boys were handed two small samples of a Unicorn Frappuccino. When asked by the barista, "What did you think?" 
My older son replied, "I think, it's really good marketing to give me a free sample."   
My Homeschool – Work Curriculum 
When I decided to home school my boys, I looked at it more like curating their education. I teach my boys reading, writing, penmanship, and world history, and enjoy using educational materials from homeschool guru Susan Weiss Bauer, the online school, Kahn Academy, and learning program, Ticket to Read. In addition, we have taken advantage of The Chicago Symphony Orchestra's world-class educational concerts as well as other activities geared toward homeschoolers in the Chicagoland area. Sometimes I teach my boys during the day for a while and then get back to my work, or take them to a class where I work. When I work, I try to focus, even if only for a few hours and I try not to stress if everything is not finished at the end of the day. I sometime do work after the boys go to bed and spend a good bit of time catching up over the weekend, while they hang out with their grand parents. When driving them around, I make a point to listen to educational CDs or teach them about the bands we hear on the radio, unless I am talking to one of my brand ambassadors or business partners. Recently we have been listening to CDs from the Naxos Junior Classic series, such as our current pick, Great Men and Women in the History of Medicine by David Angus.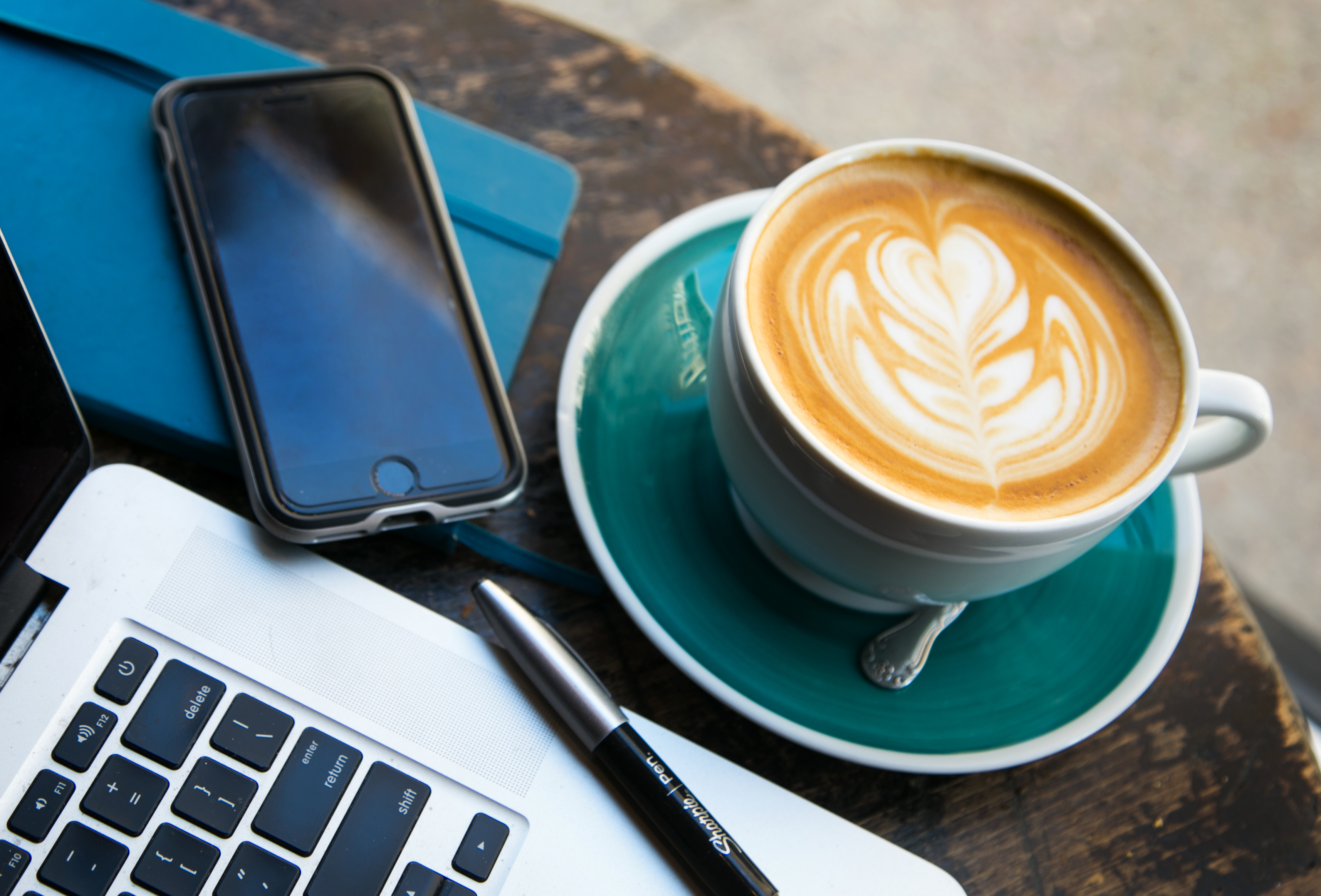 However, homeschooling and working for me would not be possible without all of the amazing educational venues in Chicago that have internet, places to sit, and sometimes even cafes. Here are some of my favorites, all with work options on site or near by.  
Little Beans Café This place is amazing for working parents as it has tons of fun things to do for kids, while offering parents tables to work, internet, and a café on site.  Their Chicago location is great for smaller children and has an outside clubhouse during the warmer months. The Evanston location has a full gym, obstacle course, zip line, games and karaoke for big kids as well as a separate fantasy filled play area for smaller children.  
Kids Science Labs On my way to Kids Science Labs I have hear my boys say, "I CANNOT WAIT to find out what I am going to learn today!" Clearly, they love the classes offered there and I am happy that they have classes for homeschoolers during the day. In every class, they learn about a scientific principle and made something that illustrates it.  Classes are an hour and 15 minutes, which is a nice chunk of time to focus on getting my inbox cleaned out. Since it is in the same building as the Whole Foods on Kingsbury, I can grab what I need for dinner after class. 
The Chicago Mosaic School This place is a gem. They have an array of art classes (not just mosaics) and they have taught my boys numerous mosaic techniques, as well as a love for the art. There is a Metropolis Coffee Shop near by for setting up a work-station, while the boys are in class. 
Old Town School of Folk Music My aunt Susan went to Old Town in the 70s and loved it. Since then, it has grown to have multiple locations, countless concerts from musicians from every corner of the earth, and classes for adults and kids. When they were younger my boys loved their "Double Play" class: 2.5 hours of music, art and dance. It is a nice chunk of time for a parent to get some work done. Now the group piano, fiddle lessons and ensemble classes are more age appropriate. Indeed, my son has taken to fiddle so happily, I do not need to ask him to practice. They must be working miracles! The Old Town School Of Folk Music location in Lincoln Square has its own café, internet, and tables for parents to work, while the one in Lincoln Park is close to a number of cafes and also has tables and internet for parents.  Both locations offer private lessons during the day, which is great for a homeschooler to build out a curriculum. For private lessons, ACM on Wilson Ave. also gets top marks for its teachers.   
Mathnasium Mathnasium does an amazing job at teaching math in a holistic way. When they were younger, we used the Singapour Math system of learning, which was very good, but there are just some things I do not enjoy teaching and so, I decided to leave math to the professionals. All of their locations (and there are now quite a few nationally) have a waiting room for parents with internet and soothing classical music.  They are also located in areas near cafes. The location on Fullerton is close to a hidden treasure of a Japanese teahouse, called nada. It has a contemporary Zen atmosphere, is quiet, and has a plethora of Japanese beverages including Matcha from Kyoto, as well as Udon soup.
Bei Dou Kung Fu Sometimes it has nothing to do with a good work environment and everything to do with an amazing learning environment. Master Wu is a teacher worth seeking out. He keeps his students at full attention and with a level of respect I wish I could bottle. All of his classes are mixed ages and I have found that the older kids encourage the younger ones and the younger ones have such reverence for the older kids. He does not make things easy and if students are not ready to level up, they don't. My boys really work to improve their skills outside of class. At this one, I bring my computer but often loose myself watching the kids, who amaze me with their determination, skill, and pride at doing a Kung Fu pattern well.  
Moadon Kol Chadash and Language Stars Both of these programs focus on complete language emersion for kids and do a great job. Moadon is an amazing resource for those who are interested in Jewish and Hebrew language programs with full day, half day, and afternoon programs. Language Stars offers a number of languages. My boys took German there for a few years and it helped them on the road to fluency. 
After a packed day, bedtime can still be a difficult affair. After lots of back and forth negotiations, book time, water requests, and bathroom stops, we have found that there is nothing like the calming voice of Neil deGrasse Tyson reciting his Origins: Fourteen Billion Years of Cosmic Evolution to get them to bed. It works like a charm, so we can get to work, or to bed ourselves.