Glüh Gin: A Cup of Holiday Cheer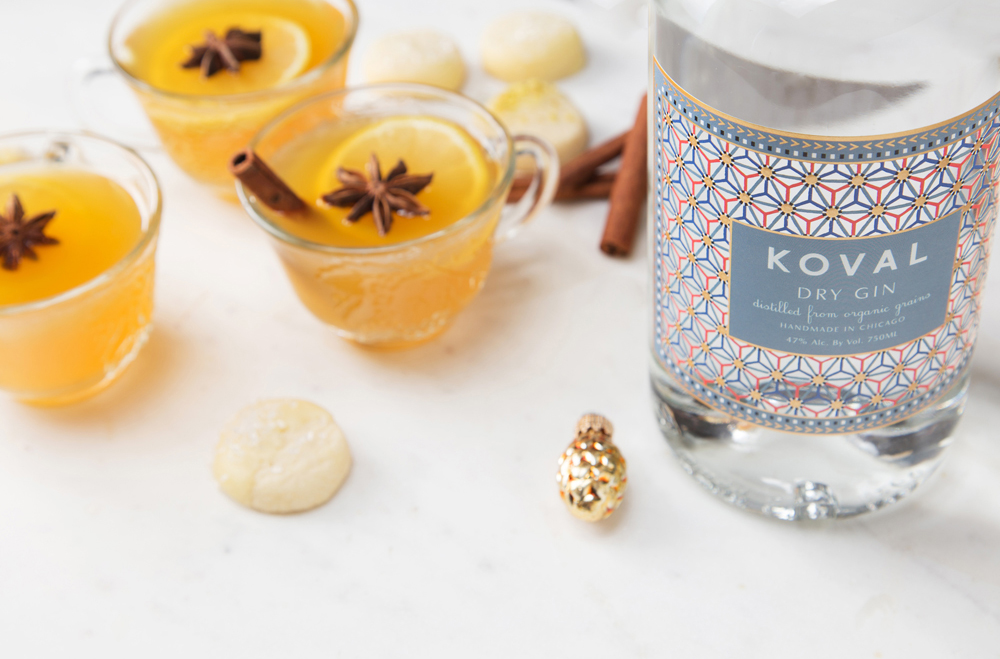 Topping holiday gift guides from leading publications like Real Simple, Epicurious, Midwest Living and Splash, KOVAL Gin is officially the must-have gift of 2017! To celebrate, we're featuring a festive new cocktail recipe that's perfect for holiday entertaining. 
A variation on the classic glüwein, Glüh Gin starts with a big batch of mulled apple cider, flavored with lemons, ginger, cinnamon, clove and star anise. Simply serve it over KOVAL Dry Gin and toast to the holidays! 
Glüh Gin 
1 bottle of KOVAL Dry Gin
1 gallon unfiltered apple cider
2 lemons, plus slices for serving
1 (2-inch) piece of ginger, sliced
5 cinnamon sticks
10 whole cloves
6 pieces star anise
In large pot, combine cider, peel and juice of 2 lemons, ginger, cinnamon sticks, cloves and star anise. Heat through and keep warm over low heat. To serve, add 1 ounce gin to mug and top with warmed cider. Garnish with lemon slices and star anise. Cheers!